Mangoes or Mangos; Which is Right?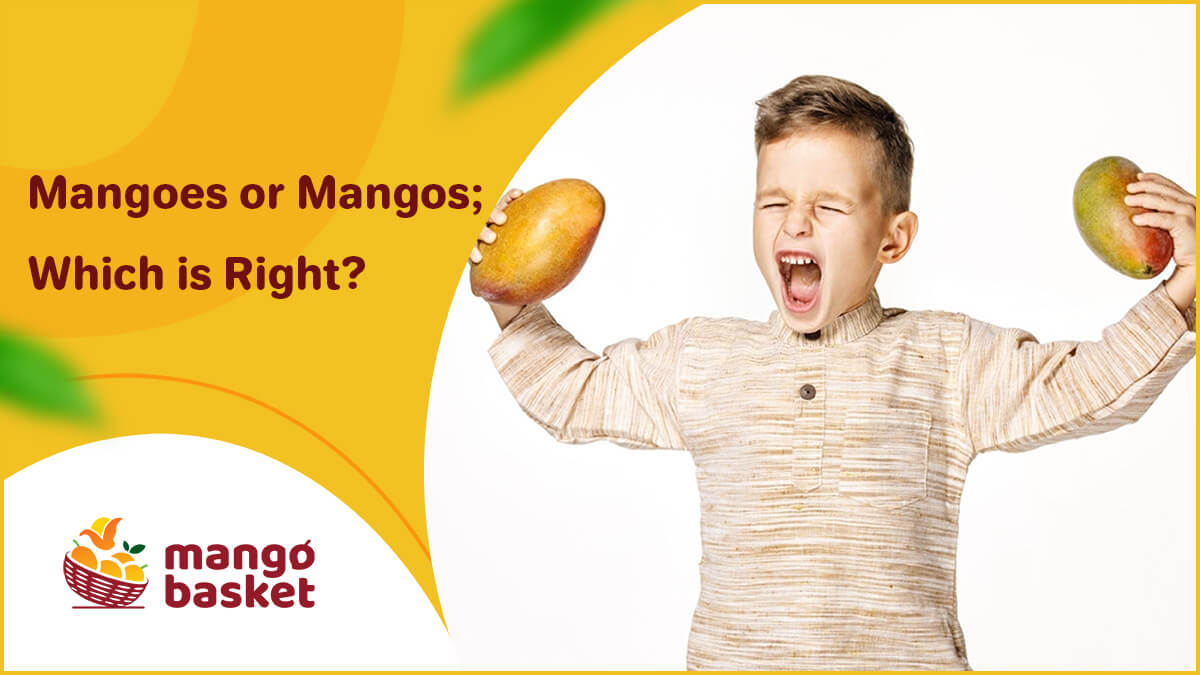 Ever thought about which out of mangos or mangoes is the right way of writing the plural form of Mango? If yes, then today we are going to shed some light on an old debate on mangos or mangoes, which plural one is right.
Before we say anything, let us first understand that the English language can be complicated, and the debate of mangos or mangoes just falls into that complicated part. In short and crisp words, this debate concludes that both can be right in terms of the English language as mangoes as well as mangos. Practically nouns that end with an -o, and preceded by a vowel will end by s, for example, radios. If a consonant precedes, it will conclude with 'es', for example, potatoes. If we think like that, mangoes should be the right one.




Well, this was a glimpse of it, but now let's go into deep and understand both the terms briefly.

Mangoes or Mangos; Which is Right?
Mangoes vs. Mangos: Which is correct?
To be precise, both- Mangoes and Mangos are considered correct, but the English language is very complicated, so we always debated. Most of the nouns present in English vocabulary ending with -o, or have a vowel before the ending with -o, the plural end with -s for example radios, zoos and when we have a consonant before -o there is as such protocols set in the English language that will help. But there is an exception where we use 'es' in plural forms, such as heroes and potatoes. But both forms are right as it varies from individual to individual.
The word mango falls into both the categories mentioned above so that you can take both the forms right (mangos-mangoes).
Mangoes vs. Mangos: What's the difference?
Talking about the difference between the two words, there is no such difference, apart from the varieties of mangoes we found in different parts of the continents. Both are the plural form of mango, but it has been in debate for many centuries, and to date, there no complete answer between mangoes and mangos.




Though English is complicated, many grammatical scholars have shortened down the debate to nouns and their plural forms that both terms can be right with no conclusive evidence. It's still given up to the choice of the person who is speaking it or the person who is writing it down.
One more fact is that many people around the globe use mangos more than the term mangoes as it is easy to speak and communicate, so there's no such difference between mangoes and mangos.
Final words
To conclude which one is correct, it will be very difficult as it depends upon the readers who are reading and the people who write it down. Though we have segregated the words and matched them with the nouns and know that there are exceptions in our English language, we can't conclude that only one term is the correct one.
Still, indeed we use only one more prominently, that is mangos, more than the term mangoes. The best will be to let the mango give that soothing taste to our taste buds and take the term preferable.