Health Benefits of Mango for Kids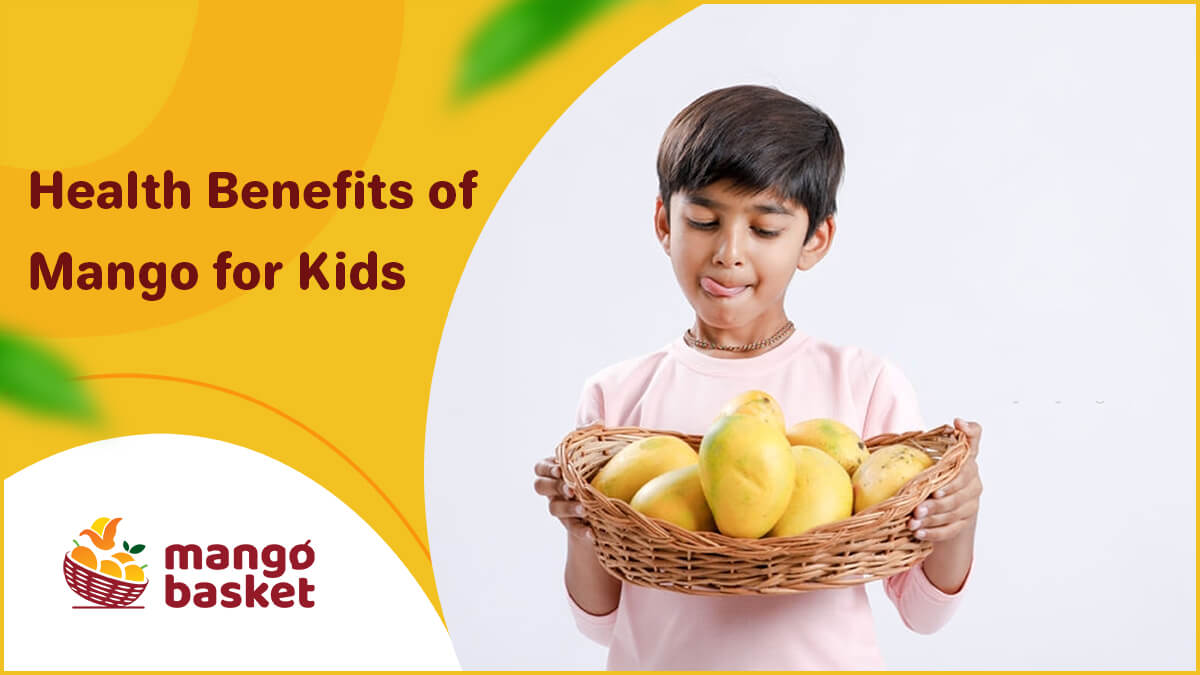 If you kids are at home and it's summer time, then it's obvious that they may ask you for mangoes. But are they healthy for them or not? This is the general question that all parents would like to know. Well, in brief it's beneficial and delicious when given in the right amount.
Mango the classical fruit whole around the world the fruit which makes every age group into children. The king of all the fruits that are available around the world. It is a retreat for the summers to all the age groups that's why we can't just ignore the benefits that this fruit provides us.






Hydrating power, gives that yum taste to our taste buds and gives that vitamin C to our body to fight bacteria as well. The flexibility of mangoes makes it very suitable for the kids as we can slice into pieces for kids or just put it in a blender and blend in into a mango juice or add some milk ice and make it into a mango shake for the kids as it will bring all the benefits in a go for the kids.
Health Benefits of Mango for Kids
Benefits of mangoes for kids/toddlers
The spurt period of the child's growth needs a wide range of nutrients, vitamins for a healthy body. To supply all these needs mango can play a vital role as it contains enough things for the kids to be healthy. And the mangoes are so pulpy and soft in nature that kids can have it in any manner be it a shake, juice or just slice a ripened mango it will be easy to digest and it will give a soothing taste to our taste buds.
Another benefit of mango is that it has high fiber content which may help in the constipation problems or any other gastric problems a child has.




Mango is also rich in antioxidant zeaxanthin which helps in filtering out blue light rays which plays a vital role in the protection of eye health and reduces much damage. It is also rich in vitamin A, C which is very beneficial for the skin health of the children.
Why are mangoes good for kids?
Mangoes are good for kids for various reasons, and not only for kids, they are proven to be healthy for all the people. But specifically for kids, they are good because of the following reasons:
1. improves vision
It is rich in vitamin A that a single mango sliced into pieces is enough for daily recommended vitamin A intake for the kids. It will help to avoid the burning sensation of the eyes, dryness of the eyes due to various reasons. It will help in the good eyesight of the kids.
2. Increases the good digestion
As mango contains high fibre content it will help in the constipation of the kids and it also has various digestive enzymes which will keep the children stomach in good shape and avoid the acidity of stomach and digestive disorders in kids.
3. Skin health
Promotes the skin radiance of the kids if we apply the pulp on the face and hands. If eaten or take it as shakes or juices provide good skin health as well.
Well, apart from these, there are many reasons for mango to be good for kids as they are full of nutrients.
How do children eat mango?
Children can eat mango in the desire ways like they can make shakes by blending the purely sliced mangoes in a blender and mixing with milk with added sugar and ice cubes can make a mango shake or the kids can have it by making a mango juice in mixer or they can have it sliced with the peel to have extra benefits.




Another way a kid can have it is by adding it to the curd or yogurt to make a probiotic drink which helps in digestion and fight the bacteria in the gut or stomach. Children having lactose intolerance can add water to the freshly made juice for better absorption of the mango juice.
Mango recipes for kids
Well, kids are fancier for trying new and tasty dishes. So, there are many ways in which you can serve mango to your kids, and out of the famous two are Mango Iced tea and Mango custard. In order to make these two delicious dishes, you can follow the given recipe:
Mango iced tea-
Cut freshly ripened mango into slices
Crush the slices and take out the mango pulp
Take ¾ cup tea in hot water
Add 2 basil leaves
Add Sweeteners
Add Ice cubes
Blend all of it in a blender in a proper way and make it a smooth mixture and serve it chilled and immediately.
Mango custard-
Cut the slices and make it into a mango puree add some milk to it and custard powder. Use a blender to blend to avoid the lumps.
Take another bowl, put fresh cream sugar and beat it well and keep it aside.
Take a pan and add some milk and add some sugar and heat it well for around 2 minutes.
Add the custard powder or mixture to it, and follow it by putting the mango puree.
Heat it till the mixture becomes thick.
Put it in a bowl, add some cream to it and garnish it with mango slices or with raisins, cashews. Refrigerate it well before serving.
Isn't it amazing that from kids to seniors, everyone just loves mangoes and want to try different recipes.
Final words
Mangoes has always won many hearts be it an adult or a kid mango has always been the king of the fruits. The evergreen fruit which is a great retreat to hot summers. The benefits it brings to the bag has made it more impressive the benefits which really helpful for all the age groups.