Eating Mangoes During Pregnancy : Health Benefits and Side Effects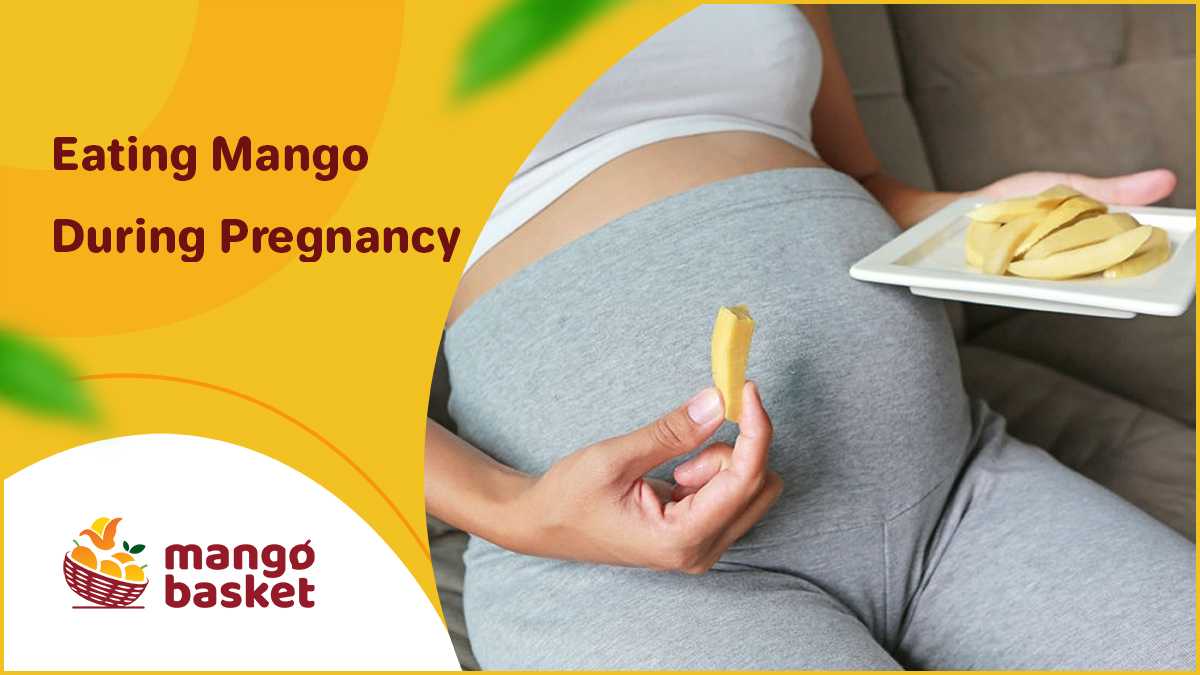 Mangoes are known as the King of the fruits. These fruits are very good sources of a lot of minerals and nutrients and are beneficial for our health. Well, as the title suggests, we'll be discussing the benefits of eating mangoes during pregnancy and their side effects as well.
Mangoes are excellent to eat in Summer to prevent stroke. They are rich in minerals and nutrients, making them a perfect fruit to consume. It is extremely safe to have mangoes while you are pregnant. It is said that one cup of mango is high in folate, which is an essential prenatal vitamin.
Consumption of a sufficient amount of folate during pregnancy reduces the risk of having a child with a spinal cord or brain defect.

When you are pregnant, your baby depends on you for the nutrition they need. So it is important that you make the right choices for your little one and yourself. One of the most important things is to follow a balanced diet that contains lots of fruits and vegetables. When these are taken in the recommended amount, they will prove to be beneficial for you and your baby, but if they are consumed in excess, then it's quite obvious that it'll show some side effects as well.
Eating Mangoes During Pregnancy : Health Benefits and Side Effects
The Advantages of Eating Mangoes during pregnancy
It is important to have a nutritionally rich diet when you are pregnant. It would help if you avoided empty calories and eating junk. Fruits and vegetables are rich sources of nutrients and vitamins, so to get all the fibers and minerals, just add them to your diet.
Eating fruits and veggies also helps to prevent constipation, which is usually seen during pregnancy.
Mangoes are great sources of Vitamin C and Vitamin A. Deficiency of Vitamin A at birth can lead to lesser immunity and a higher risk of complications like diarrhea and respiratory infections.
Mango is luscious, delicious, and has a juicy flavor that attracts people. During pregnancy, women tend to crave them because of their sweet-sour taste.
Is Consumption of Mangoes safe during Pregnancy?
It is safe to eat mangoes during pregnancy. Mangoes are excellent sources of energy, antioxidants, and nutrients. It is important to take it in adequate amounts and not overeat it. Mangoes are seasonal fruits, so consume it when it is available naturally. Consult a doctor before you bring any changes in your diet.
Is there a limit to the amount of Mangoes you can eat when you are pregnant?
Even there is no limit. It is good to have no more than one mango a day. You can increase the intake if your doctor recommends it. If you have issues with gestational diabetes, it is not good to have much sugar.
The benefits of Having Mangoes during Pregnancy
The benefits of eating mangoes during pregnancy are :
Prevents anemia: Mangoes are rich in Vitamin C and help in the absorption of iron, which helps to prevent pregnancy-related anemia.
Provides rich antioxidant: Vitamin C in mango acts as a strong antioxidant, which helps to develop resistance against free radicals that could disturb fetal development and lead to cancers. Vitamin C can also reduce the chance of premature births.
Folic acid helps fetal development: Mango is rich in folic acid, which is important for the development of the fetal brain and spinal cord. Eating mangoes prevent neural tube defects that could occur in the early stages of pregnancy.
Dietary fiber manages digestive health: The fiber content in mangoes helps you to feel full for a longer time. Mangoes also help digestion and prevent constipation that women experience in the first trimester.
Vitamin A for the baby: Vitamin A present in mangoes helps in the formation of bones and teeth in babies. It is also important for the development of the eye and immune system and helps in the development of the heart, lungs, and kidney.
Vitamin B6 ideal for the fetal brain and nervous system: Mangoes are rich sources of vitamin B6, which play a role in developing the fetal brain and nervous system.
Magnesium prevents preeclampsia: Magnesium present in an adequate amount in mango acts as an excellent natural remedy for preeclampsia, and Vitamin E helps to build fetal muscle.
Mangoes beat morning sickness: The fresh taste of mangoes helps to prevent morning sickness. Vitamin B6 in mangoes plays an important role in relieving nausea and morning sickness.
Balances body fluids: When body volume increases during pregnancy, your body needs extra minerals. Mangoes contain electrolytes like potassium, calcium, magnesium, and sodium that help maintain the body's fluid balance. Electrolytes also ensure the proper functioning of the heart, brain, and muscles.
So, from here it's quite evident that there are numerous benefits that you and your baby can get from this delicious, finger-licking fruit which is mango.
Side effects seen due to consumption of mangoes during pregnancy
Well, we always say that when there's something good with a thing, then there's something bad as well. So, now let's see some of the side effects of eating mangoes during pregnancy:
Diarrhea: Excess consumption of mangoes can cause diarrhea, which could lead to dehydration. Dehydration is common and can be kept under control through a balanced diet.
Gestational diabetes: Mangoes have high levels of sugar and can put you at risk of diabetes mellitus. Eating fewer mangoes can prevent it.
Excess weight gain: Mangoes are rich in carbohydrates and therefore, can easily add to your pregnancy weight.
Allergic reactions: Some people could have allergic reactions when they come in contact with the peel or sap. If you experience such reactions, you should avoid that fruit. Mangoes that are artificially ripened can also cause adverse effects on the mother and baby. It could cause rashes, mood swings, headaches, ulcers, and sleepiness so stay away from artificially ripened mangoes.
Conclusion
Mangoes do offer a lot of benefits, but you should be careful when you consume them while you are pregnant. It is safe to have naturally ripened mangoes during pregnancy. Stay away from chemically ripened mangoes. Stay healthy and try to maintain a balanced diet for you and your baby's well being. Alphonso mangoes will be the best choice to eat mangoes during pregnancy, because of it's aroma & taste which taste more delicious than other mangoes you find in India.