How to Buy Mango Online in India?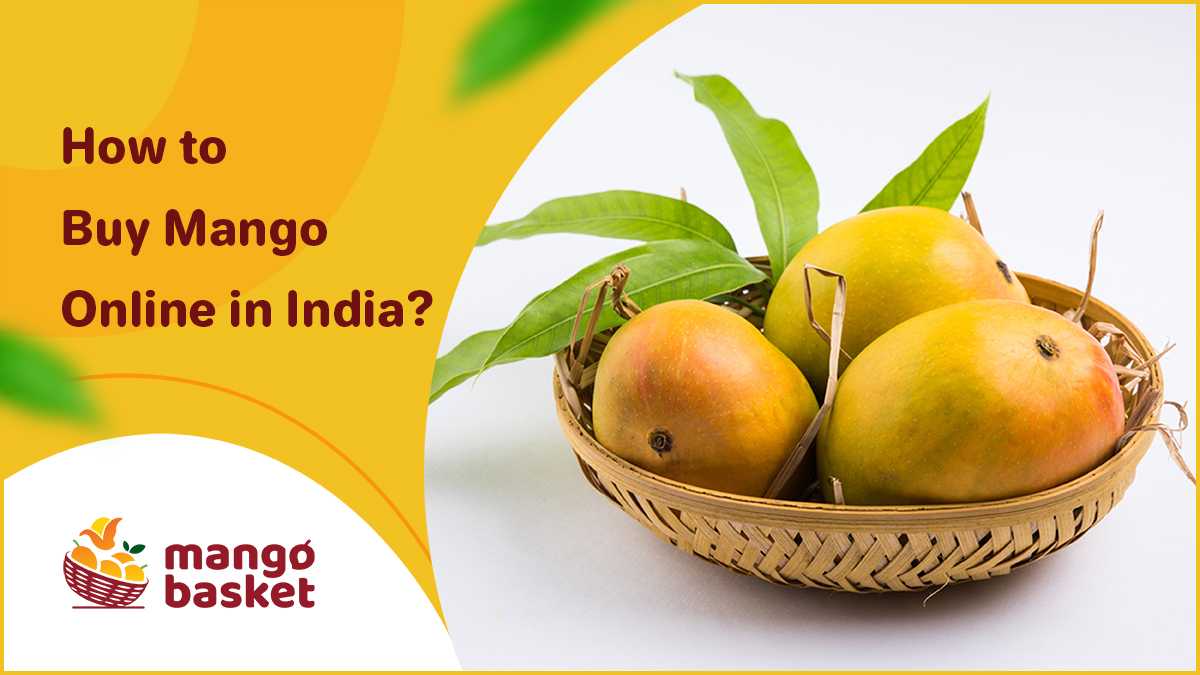 Nowadays, you can buy everything online while sitting in your house, and everything is just fingertips away. What if we told you that you could order your favorite mangoes from your house? Here in this blog post, we have listed all the ways you can buy mangoes online.
Mangoes are the King of the fruits, and it is the most preferred fruit in India. There is nobody who would say no to a basket of mangoes in the summer. It has a lot of benefits too. Enjoy these delicious mangoes while the season lasts.

How to Buy Mango Online in India?
Ways for you to buy mangoes online
Well, as we know that now we always have a plethora of e-commerce websites available for almost everything, and similar is the case with mangoes as well. But when we're buying these vegetables and fruits online, there are a lot of things that are to be considered because we cannot always trust the quality of online fruits and veggies.
But here we are to help you get the best and for that we've listed some of the top and best websites where you can buy mangoes.
Mango Basket
Mango basket is a brand that is focused on selling all types of mangoes. They offer fresh and authentic mangoes free from all kinds of chemicals. They supply different varieties of mangoes that are 100% organic. Their mangoes are delicious and pulpy. If you want to order mangoes online, you should definitely check them out.
Big Basket
The Big Basket is one of the best online grocery stores in India. It is an online supermarket for all your daily needs. Online shopping is now made easy as you can choose what you want easily. You want to order groceries sitting at home; you can try them out.
Natures Basket
Nature's Basket is a grocery store that is operating in Mumbai, Bangalore, and Pune, with deliveries to most of the cities in India.
They supply organic products with no chemicals and pesticides. If you live in the cities and want to order organic products, give it a try
How to choose mangoes?
When we're shopping for anything, there are certain things that we need to take care of, so for mangoes, following are those things.
Do not focus on the color while buying a mango. Colour is not the best indicator when it comes to choosing mangoes.
Squeeze the mango gently and see; if it is ripe mango, it gets squeezed easily.
A ripe mango smells sweet. You have to check near the stem end as the smell will be stronger there.
When the mangoes are about to ripe, they go from firm to soft, and the mango will be heavier too.
Mangoes that are too hard will take more time to rip, so try to avoid them.
Do not choose mangoes that have a sour or alcoholic smell. They are not suitable for us.
The black spots on the mango peel indicate that the fruit has already ripened. If the peel is wrinkled, it means that the fruit has been harvested too early and might not be sweet.
Conclusion
These are some of the sites that deliver mangoes online, and more sites are doing the same, but they are limited to some cities. If you want to order mangoes from your house, go through these sites and order from the one that meets your interest. Most of these sites sell freshly picked mangoes. Go ahead and order your bucket of mangoes now. Most of the sites offer to sell organic and chemical-free mangoes.